"Al and his team (led by Ganesh) did a really good job converting our existing website to a Shopify theme. We also implemented a multi-language tool and connected to various supporting apps.

Communication with Al and Ganesh was quick, clear and very professional. Al and Ganesh were transparent about work done, and billing.

The team earned our trust with their professional and positive attitude and we are really happy to have found them. We will keep working with them for ongoing IT support, as well as for the launch of a new app.""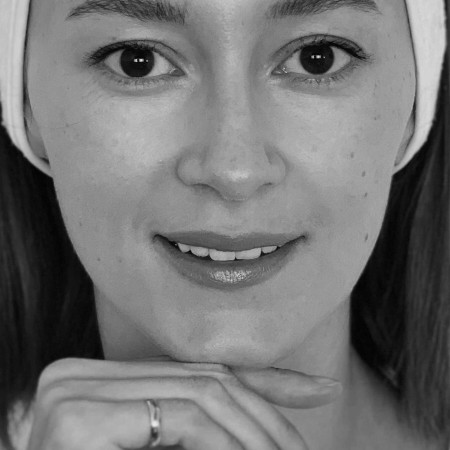 Tanya and Dennis
Van Den Broek Life, Netherlands
"Always great working with Al and his team - gives us peace of mind that the project will be done on time and they way we want it. Team is very responsive which makes it easy to work with them. Definitely recommend."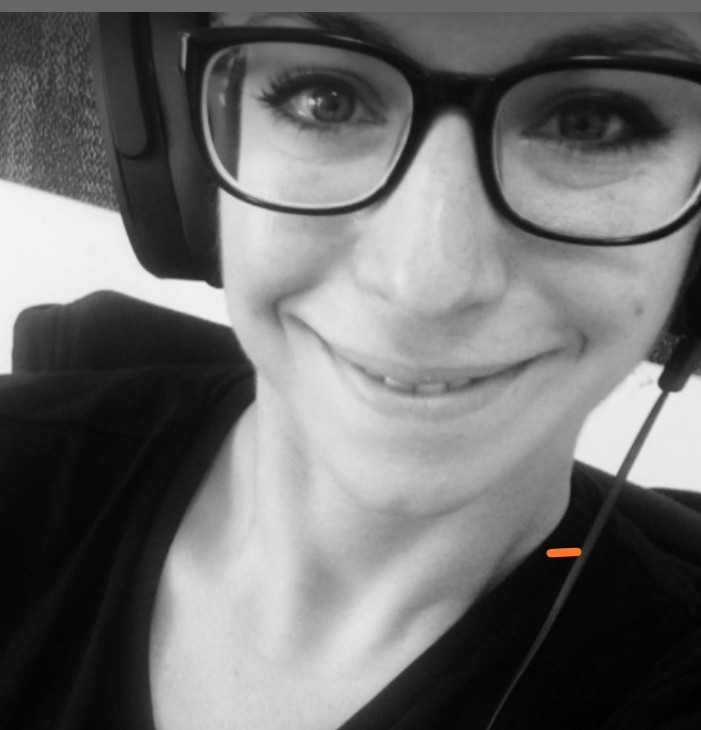 Lara Noujaim
Mint Basil Market, Lebanon
"5/5 working with Al and his team. They're organized, diligent, have great communication skills, and above all write quality code. Will rehire when my project is in it's next stage."

Chris Stanley
Coast, LA, United States
"Where should I start this..
Im a CEO of a start up, in HCM with around 50 employees and founder of a few ecom brand.
The goal for this hire is build a platform for afiliates and a gate way to work with Asia logistic. (tough we use COD mostly not credit card, so everything is building info structures that can connects)


We hired Al and his team to build a Platform/ ecom store its a very hard task, due to its in VIETNAMESE and we had to go through language barriers, after that dealing with Vietnamese api and soo many brick walls we blast through after that,

The manage tools is up to date Communitation is easy I usually get a quick reply back within 15 minutes Cooperation is awesome, I always look at this dev team is my own team. With a can do attitude, there is always solution! this is CRUTUAL. Quality of work is awesome. the team has helped build up a platform and it is one of a kind, very ambitious project

Long story short, yes im still working with the team develop more projects, it is my best hire. Soo glad we chose to work with the team. Cheers to your great work.".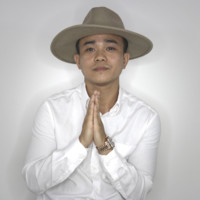 Lucas Tran
Saint L'Beau, Vietnam
"It was a great pleasure to work with Almaz and Hasan. Hiring online and working with freelancers can be a frustrating experience. That was not the case with Almaz and Hasan. I was facing a critical issue that needed to be fixed quickly and as soon as they started, I knew my project was in good hands. They listened to my concerns, asked the right questions, and kept me updated every step of the way. They were also flexible with my budget limitations. They successfully fixed the problem and everything is now working correctly. I plan on working with Almaz and Hasan in the future and would definitely recommend their work to anyone.".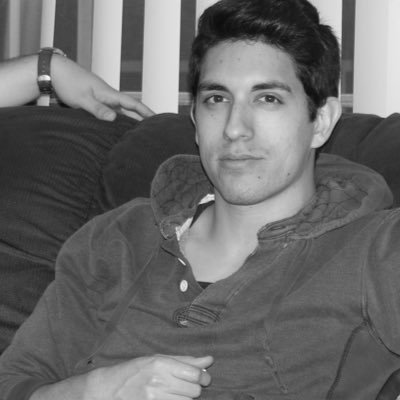 Sergio Delgado
Nujible, United States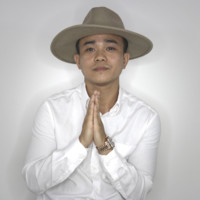 Lucas Tran
Saint L'Beau, Vietnam
"As a customer, I expect 3 things: (1 & 2) a project to be completed on time and within budget; and (3) a solid customer experience. Almaz Bikchurin and team consistently delivered all 3 from the beginning through to the end, but the customer experience was the true differentiator.

To start, Al and team answered my questions without using a bunch of technical jargon. As important, they made recommendations that improved key aspects of my solution.

Al and team also demonstrated flexibility. I made many changes along the way. I cannot recall a time that I was told "no." They always seem to come back with solutions, which gave me greater confidence in their ability to deliver.

Lastly, they exercised grave patience. I came into this process with no knowledge of how things were done, so patience was going to be critical. At no point in the process was I pushed to make a decision. I was given sufficient space to think things through, which was empowering in many ways.
Overall, Al and team provided a great experience. I would absolutely recommend them to a friend, especially one with limited to no experience in this space.".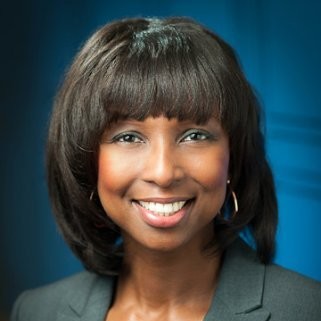 Liveda Clements
Diverse with Ease, United States
"I have nothing but positive things to say about Almaz and the way he approached a complex and evolving brief on a legacy Rails app. He made recommendations at the right times to assist us in our thinking and adapted to new requirements seamlessly. Communications and transparency on work is first rate and we will definitely make use of his skills in future. A stellar performer".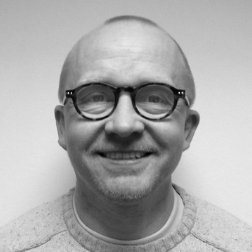 Gareth
Owlmediagroup, London
"Always very direct and transparent way of working. No bullshit while i'm not a developper at all. Understanding stakes very well and translating to ressources. Anticipating need and being proactive to propose solution (involving money from me of course, but helping a lot)".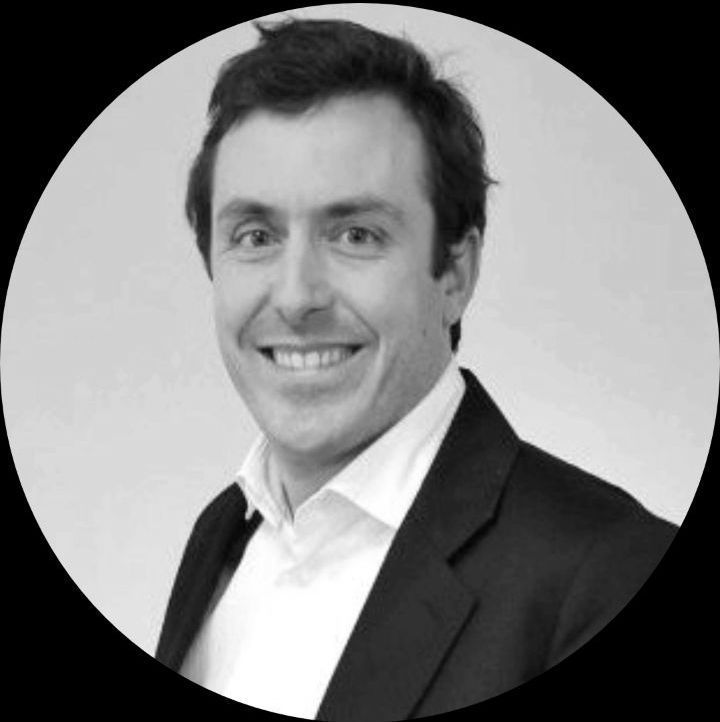 Ignace Blanco
OpenStudio,Paris
"So far, your managing technique has been very efficient and the way the team has adapted to new challenges and risks has been great. The entire project was very organised and it's been a pleasure working with everyone, especially you Al.".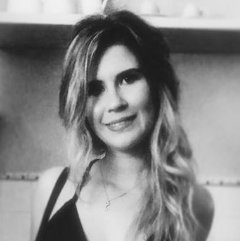 Emilie Lockey
Pikkle, London/Paris
"Over the past few months, the Tatar on Rails team has worked very diligently on MarketStraddle, always delivering quality work in prompt time. The Tatar on Rails team wants for your project to be successful as much as you do, and they do not let you down. I would recommend them without any hesitation.".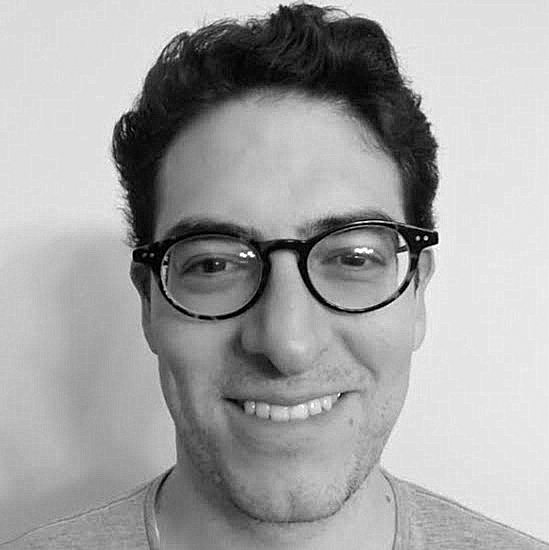 Matias Arnal
MarketStraddle, Washington, D.C.
"Thanks very much Al. Been a pleasure working with you. Definitely stay in touch and thanks for all the support you've given us on social media as well".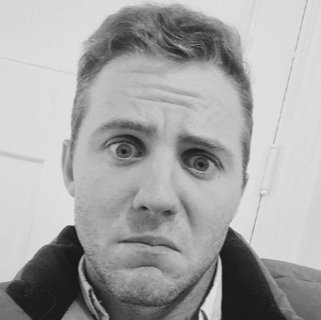 Lucas Lovell
Tenderfoot, Australia/Paris
"Appreciate everything Al! You've been an extremely reliable operator and an asset to our team. Look forward to hopefully collaborating again in future!".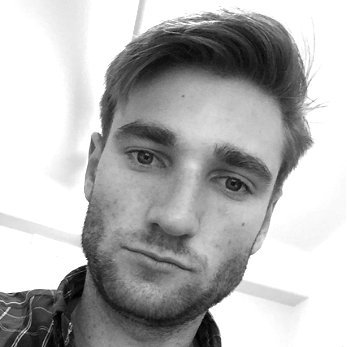 Charles Inglis
Tenderfoot, Australia/Paris
"It has been great working with you the past 6 months".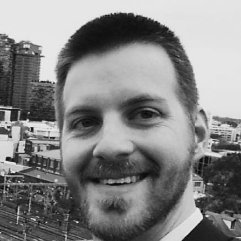 Mitch Pascoe
Tenderfoot, Australia/Paris
"I have worked with 10s and 10s of different firms and freelancers from all around the world on many different projects. The reason why I keep coming back to Tataron Rails is as follow: they are using the most up to date project management systems, their work is always what you expect or more and they are quick to react. Feel free to shoot me a email to ask me about my experience with the team - oliver@acacia.tech more than happy to personally recommend them. Great work Team !".

Oliver Lambert
La mule (event-carpool), Australia
"Al did a great job coordinating the right talent for us. Perfect fit for the task and at an excellent rate".

Benito Segovia
"Working with Tatar on Rails has been a positive experience. I am extremely satisfied with application, there were few delays which could had been avoided if we were bit more clear in the start of my project. Overall, I have been most impressed with talent pool. They have some very capable developers, designer and project managers. I left them a negative review on Elance which was a mistake with user name : tonyguy2012".

Tony G.
VOP, Arnhem, Netherlands
"We deeply appreciate the partnership our companies enjoyed throughout the years. Every time we work together, we benefit immensely from the efficient and productive service your company offers. In the recent years you completed a whole range of projects for us, and each of them featured innovative design, structural consistency and high-quality execution. This would have been impossible without the highly professional attitude and competence of your employees, who helped us set priorities, meticulously balanced all the details, carefully planned all the necessary steps, and made sure to pay attention to our questions and comments. They always made us feel welcome as your customers and we are looking forward to working with them again. We wish you many successful projects, business opportunities and professional achievements!".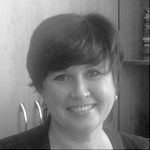 Irina Kamenskikh
STN. Tatarstan, Russia
"I have worked with Almaz and his team at Tartar on Rails for almost three years. I worked with two other highly rated developers at the same time we engaged Almaz and his team. We wanted to split up the work among a few teams to get it done quicker and minimize the risk of being dependent on any one dev shop. Tartar on Rails far exceeded our expectations and did a much better job than the two other development firms. After about two months we started sending 100% of work to Almaz and his team. We have been working with them ever since. We are very happy with their work. They do excellent work and provide great customer service. I highly recommend Tartar on Rails".

Ron Armstrong
Startup Founder. Minneapolis
"Tatar on Rails did an amazing job helping redesign our website! Will definitely be coming back for more great design and development services soon! Thanks Tatar on Rails!"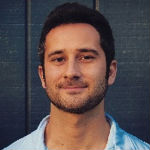 Houston Golden
Hubify.com, founder. Los Angeles, California.
"I've been working with Almaz and team for over two years and they always do quality work. I would be happy to recommend them via skype or email."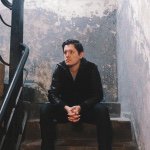 Richard Combs
ModeBook, GetCrave. San Francisco, California
"Very professional, and pleasant to work with."


Ismail Dhorat
Zaparide. Johannesburg, South Africa
"Al has been an excellent resource for our projects. He's very detailed-oriented and takes his time to understand the requirements. He has delivered quality codes within the timeframe given. I look forward to working with him again."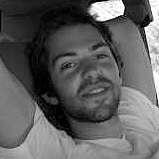 Marc Ablanca
Cumming, Georgia, USA
"I can't say enough good things here! They are very smart, very competent, very reliable, highly professional and just a pleasure to work with. Clear written and verbal communications made it easy to verify we were always on the same page of a pretty complex project. I've worked with several other people before this - and these guys take the cake - in their skills, their professionalism and responsiveness. Many thanks! (I don't know hot to make this clear, but this is real feedback from a really impressed, very appreciative client.)"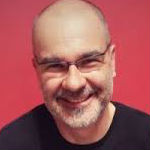 Chanina Szendro
Scejio. Baltimore, Maryland
"It was a great experience working with this company. They were responsive and fast, and completed the job just as I had requested. I would work with them on my next project."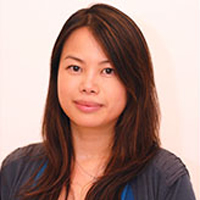 Agnes Kong
Young Leaders Of Tomorrow. Hong Kong, China
"A big thank you to Al and his team at Tatar on Rails. In addition to being talented and creative programmers I appreciate your (a) responsiveness and (b) commitment to make a hard project work. I hope more clients here choose your services"


Jonathan Konits
TourGuideMe. Berlin, Germany.
"Thank you for building a flexible system for task and project management"

Shamil Hamadeev
Iq300 LTD. Tatarstan, Russia
"Almaz always acts as a true professional. He completely follows our management's requests. Whenever we have any issues, we know he will help us out. He performs all the works we need with absolute punctuality and precision."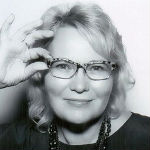 Larisa Cherepanova
MoMo. Tatarstan, Russia
"As usual Tatar provided excellent resources and completed the code with quality and flair. I would definitely re-hire them."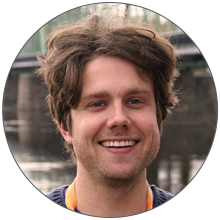 Sean Devlin
Frontrush, Onlinesalesboard. Lambertville, New Jersey
"Tatar On Rails are an excellent organization of very professional and talented developers. Communication was very good from their project manager down to their developers. Their attention to detail, knowledge & skill were first rate and their understanding of the requirements and ability to add value to the project was a rare and welcome bonus. I would have no hesitation in recommending the team from Tatar to any prospective employer. A guaranteed asset to your project and I hope to have the opportunity to work with them again. Thanks for a great job done well."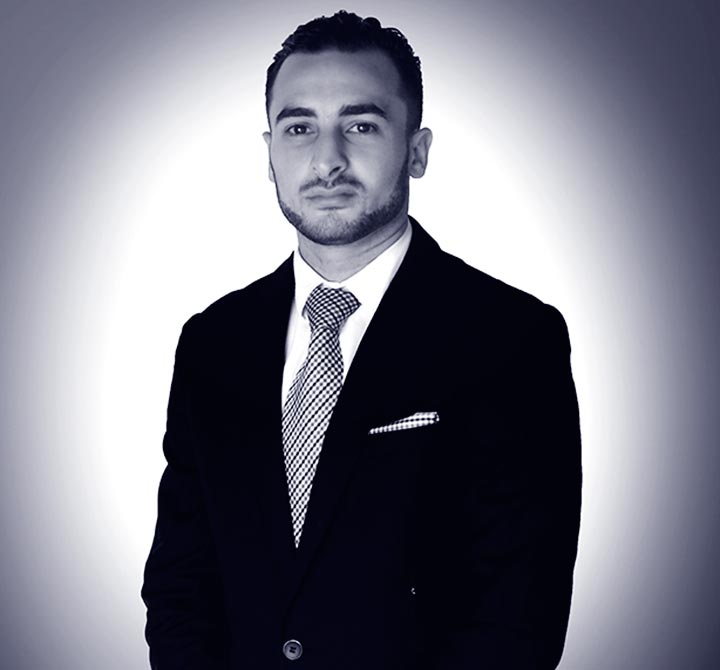 Ahmed
Bold-New-Media, Sydney, New South Wales
"SImply the best - an absolutely pleasure to work with a team that goes the extra mile!"


Alon Tamir
HuntLittle. Melbourne, Australia
"I would highly recommend using Al OM & partners for any project. I was very pleased with their attention to detail to my project. They also helped by making recommendations that improved the overall project. They treated my me and my project like an ongoing client instead of a job."


Troy Ansel
dineNdiscounts. Charlotte, North Carolina
"Great devs"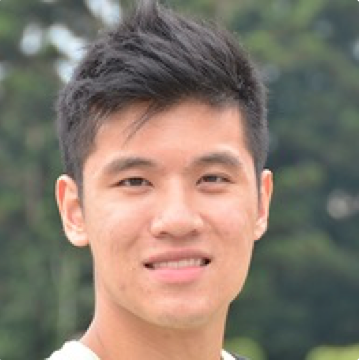 Keith Rumjahn
CoachBase. Tin Hau, Hong Kong
"Al has really been exceptional. He's been able to do what I think is really important in a developer which is the ability to pick up new technology that he's never seen before and work with it. We've integrated a new billing system, google maps work and a whole bunch of other stuff. I would recommend."

"Al is clearly an established and quality developer. He has been able to understand and execute our project to a high level. He has the skill which I feel is most important in a developer, which is the ability to pickup new technologies/platforms and get operational very quickly. We decided to move from spreedly to recurly and he's been able to pick it up with no problem despite not having used recurly before. I would not hesitate to work with him again. He's an asset to any web team and has been key to making this project work". "


Duncan Malcom
Saild. United Kingdom, London
"Just thank you for keeping out website always on the edge since 2010."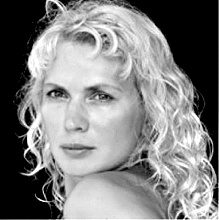 Natalya Nabieva
Aspmaster. Tatarstan, Russia